This story is reproduced due to the kindness of the Salvation Army. From their Warcry magazine. July 30, 2016
I grew up in western Sydney and, although as a child I was a regular church attender w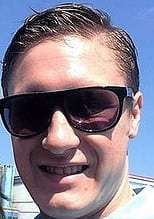 ith my family, I spent the best part of a decade using drugs and alcohol on a daily basis. I started out drinking alcohol, smoking cigarettes and ganja (weed) before getting lost in a world of ecstasy, speed and ice. As time went on, my addiction cost me everything. I was supporting my habits by lying, manipulating, and doing anything I could. I lost the trust of everyone in my life to keep up my destructive lifestyle. I became a person I never thought I could be and lost the respect of those who had always believed that I could be more than just a slave to substance abuse.
That was until I was 24, and I simply prayed to God and asked for hope for a better life. God very soon answered my prayer by putting people in my life who suggested I reach out to The Salvation Army. I went to the Salvos rehabilitation centre—Dooralong Transformation Centre—on the central coast of NSW for 10 months. At that point, God changed my life from the inside out. The incredible staff at Dooralong showed me the way back to a real and happy life—a life I didn't think was possible—a life without drugs and alcohol.
I accepted Jesus Christ into my life three years ago at a Salvation Army church and I haven't looked back. God has changed my life dramatically in every way. When I completed the rehabilitation program, I studied Christian ministry and youth work at the Salvos Discipleship School as part of a residential program that specialises in helping young adults find out more about God, others and themselves, while being part of a supportive and loving Christian community. Here I met my Natalia, a professional English translator, who has been a part of The Salvation Army in Russia all her life. We were both awarded a Certificate 4 in youth work in 2014 and I did more study with Praxis Australia, which trains youth workers at a diploma level.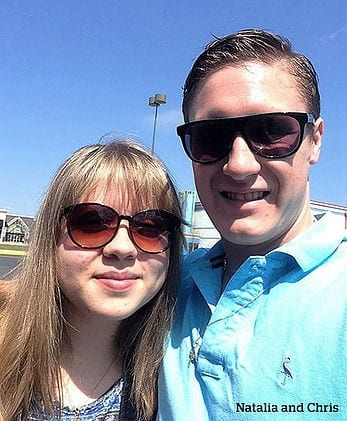 Natalia moved to Salisbury, Mary­land, US, to start her new job as a youth pastor. We both worked hard and saved for our wedding which took place in the USA in September 2015. I completed my diploma and moved to Salisbury with Natalia in December, 2015, and we are now waiting for her visa for Australia to be approved.
I have started studying online with the Australian College of Applied Psychology to prepare for our future in Australia and gain a tertiary degree in applied social science.
I want to share my life story—a practical and real-life example of how much God can work in your life if you let him. From personal experience, I know that if someone needs help, support, love and care The Salvation Army will welcome you with open arms and help in any way they can.
My passion is to see young people grow and prosper for a brighter future in the same way that God loved me back to life by placing people in my life who showed me a better way through believing in Jesus Christ as Lord and Saviour.